SEE OUR SERVICES
WHAT WE DO
JFC is helping improve New Zealand for everyone by creating stronger transport connections, enhancing our country's infrastructure and building vibrant city spaces.
STREETSCAPES
We build vibrant urban spaces for Kiwi communities to enjoy. Our brand is behind the construction, restoration and transformation of some of New Zealand's most-loved spaces – Freyberg Place, St Patricks Square, Silo Park, Aotea Square, Auckland War Memorial Museum, Christchurch's Bridge of Remembrance and the Margaret Mahy playground to name a few.
Many prominent urban spaces have come to fruition because of our strong focus on design quality, teamwork and dedication to stakeholder management.
CIVIL WORKS
We're improving the world we live in by creating better walking and cycling connections, recreational spaces and infrastructure networks for everyone to enjoy.
PARKS & RESERVES
Over the years we have cultivated strong working relationships within the turf and playground supply chain across New Zealand, giving us the tools to deliver complete parks projects, field renewals, playgrounds, sport facilities and even skate parks.
FOOTPATHS & CYCLEWAYS
Having built many of Auckland's footpaths and cycleways, we have a deep understanding of the key issues and challenges, and recognise the importance of working closely with utility providers and stakeholders.
ROADING & CARPARKS
We have a full fleet of plant and equipment and the in-house capability to complete all aspects of roading development and renewals.
Our teams are equipped with the latest technology, and are trained to tight quality control standards ensuring that we always meet the expectations of our customers.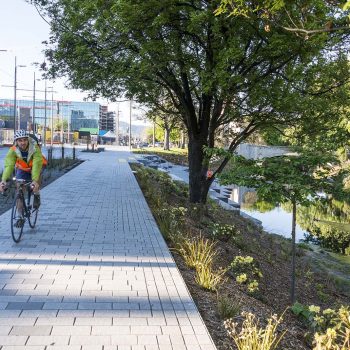 Civil Works
We're improving the world we live in by creating better walking and cycling connections, recreational spaces and infrastructure networks for everyone to enjoy.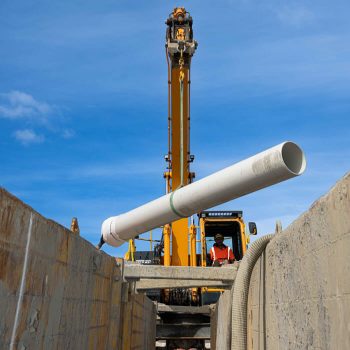 UTILITIES
Our team delivers all facets of utilities works, in large-scale projects dedicated to three water renewals, and throughout our streetscapes and civils packages.
UTILITIES
We understand the specific quality controls required for asset owners and deliver a quality result for asset longevity.
We consistently produce quality results for asset longevity, delivering specific quality controls required by asset network owners. 
We are skilled and experienced in all utilities works.
LAND DEVELOPMENT
Our full fleet of earthworks machinery and trucks provides our teams with the means to undertake large scale earthworks and all associated civil works on a regular basis.
We have extensive experience in conducting site clearance in urban environments, large cut to waste, cut to fill landscaping projects, management of contaminated waste and the ability to recycle construction waste.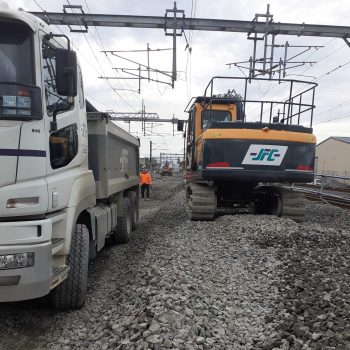 RAIL
We undertake all civil components of rail work, and are resourced with qualified delivery teams and hi-rail excavators.
RAIL
Our rail team consists of over 100 fully qualified, medically approved and KiwiRail inducted team members who can deliver:
– Undertrack formation and reinstatement
– Signal duct and base installation
– WOC installation
– Subsoil drainage
Since the commencement of Auckland's two major rail upgrades, JFC has been heavily involved in supporting both Downer NZ on Wiri to Quay Park and eTracs on Papakura to Pukekohe, with skilled labour and management, plant and materials.
TRANSPORT
JFC is proud to have achieved New Zealand Transport Agency's highest possible rating of Five Stars, certifying our reliable service, high standards and level of integrity.
Our fleet of vehicles, plant and machinery is continually updated to ensure modernity, efficiency and safety. This is further strengthened by our team of qualified operators and the use of GPS in all of our vehicles.
MATERIALS
We have 24/7 access to authorised tipping and supply facilities and can supply and deliver materials across the wider Auckland region.
CARTAGE
Whether its a 6 wheeler or an 8 wheeler, we have a large fleet of truck and trailers available for all your cartage needs throughout New Zealand.
PLANT & MACHINERY
We own a full range of modern earth moving plant and equipment to assist project delivery.
CONGESTION MINIMISATION
With our own fleet of plant, we have total control of the level of efficiency and environmental performance. We operate a congestion minimisation strategy to reduce the number of trips made and the time trucks spend on the road.